Find Free Hymns at

The Bowers Family Home Page


---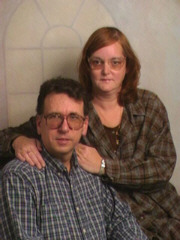 Welcome Welcome home - to the Bowers family home page, that is. Come on in, stay awhile, and meet the folks.

Hi Everyone!!!! from the Bowers Homepage My name is Jerry, My wife is Darlene. We live in Pennsylvania, it is great to be seen. We worked real hard to make a fun web site that old and young can check day and night. We have lots to do, so just try it out. The weather can help tell what's about, and Missing Children is great, maybe we can roam and help these children find their way home. We have lots of links, and scanners too. And if your a soap fan, we have that too. If you happen upon our web site, please sign our guestbook. And may we thank you now for taking alook. Have a great future God Bless Jerry and Darlene


---
Some of the links that we like to go to


• Oakland United Methodist Church(Johnstown, Pa.)
• Dustin Days Page
• Promise Keepers
• Johnstown,Pa Police Dept.
•
• This page was designed by Jerry and Darlene
---
---
This page last updated on Feb.28,2011.
Photo © PhotoDisc, Inc.
[Sign My Guestbook] [View My Guestbook]
Powered by E-Guestbooks Server.

Free Web Site Counters <